Thank you for your continued support in 2014!
It is hard to believe that the new year is just around the corner. We are excited to share the many ways God has been moving through our ministry efforts to advance Christ-centred education for children around the world in this year's Ministry Report. It documents a number of inspiring stories, exciting school projects and ministry initiatives, focusing on our four core partners in Belize, the Dominican Republic, Nicaragua and Zambia.
We also want to take a moment to say THANK YOU so much for your continued support for EduDeo Ministries. Whether you've joined us on a HANDS trip, ran at Road2Hope, attended the Getty Christmas concert, supported us financially or upheld us through prayer - your generosity continues to spur us on in accomplishing our mission!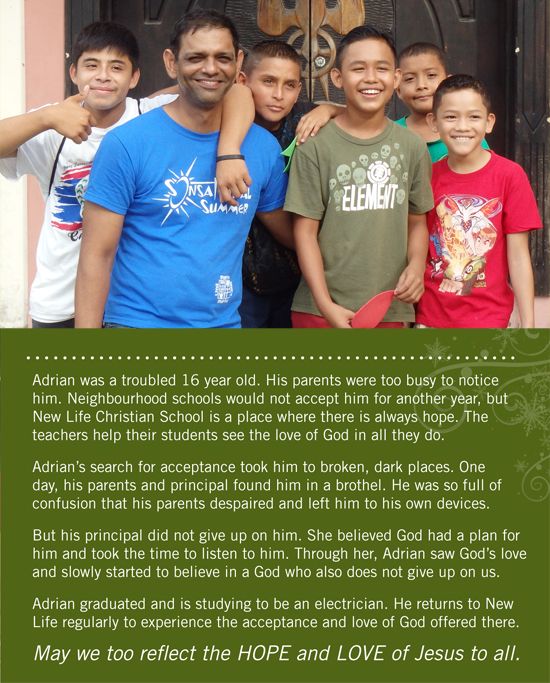 We wish you a blessed 2015. Thank you again for your support!
For from Him and through Him and to Him are all things. To Him be the glory forever!
Amen.
Romans 11:36 (NIV)