A Different Kind of Formula
In schools all over the world, 1 + 1 = 2, but not every school works with the same equation. Vast inequalities exist around the globe, putting children and their communities at a disadvantage.

These facts don't add up.

At EduDeo Ministries we believe that 1 + 1 can equal more than 2 because we use a different formula:

EDUCATION + GOSPEL = TRANSFORMATION
Each child is more than just a number in a sea of faces. Each one is a loved creation of our Heavenly Father, with hopes and dreams. Our goal is for each student to discover their place in God's world by learning about Him in every area of the classroom – multiplying your investment in their life to impact their family, their community and even their nation for Christ as they live to serve and glorify Him!
THE MULTIPLICATION EFFECT
We believe in the multiplication effect: akin to dropping a stone into the middle of a lake and watching the ripples gradually spread throughout the entire body of water. This has taken place before our eyes as we work with key indigenous educators around the world. By walking together with these leaders, we have had the opportunity to provide training, not only in effective teaching methods to improve the quality of education, but more importantly in how to integrate a foundational Biblical worldview into every subject.
These key educators have taken what they've learned and passed it on to other teachers in their regions, holding additional training sessions throughout the year once EduDeo's Canadian Learning Leaders have returned home. Through school visits and ongoing mentorship, our partners ensure that concepts from training are implemented in the classroom. As a result, they have been able to report back to us dramatic improvements in the lives of not only the teachers and the way they fulfill their role, but also of the students whose lives have been transformed!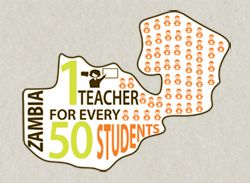 As exam scores and classroom attentiveness improve, it has been remarkable to watch the faith of all those involved deepen and expand at the same time. Learning that Jesus Christ is Lord of all things, great and small, impacts not only the way teachers teach and students learn, but how they interact with each other, how they conduct themselves at home and how they serve their communities.
For instance, at a school in Nicaragua, students made a significant impact in their community by learning about how we are stewards of God's creation and are called to care for it. They initiated a community project to clean up and encourage a stop to littering – bringing to light a new concept that being a Christian is not only contained to reading the Bible and attending church, but is how we conduct ourselves each moment of every day.
WHY MORE THAN A NUMBER?
At EduDeo Ministries, it's about more than just statistics. It's about individual people with individual stories – people whom God is using to make a difference that truly counts in His Kingdom. That's why our theme for this year is "More Than a Number" – helping us to see beyond the numbers, into the lives of each person impacted through this ministry.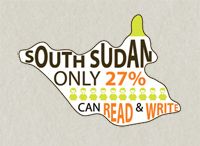 YOU ARE PART OF THIS EQUATION, as your support enables this multiplication effect to continue. One of the best ways to make an impact is by becoming a Sponsor, as your consistent monthly donations will support EduDeo's work with our partner in the country you select in an ongoing way. This allows momentum to build over the years, as we reinforce training, continue mentorship, and strengthen our relationship with each of our partners, working together to see Every Community Transformed by the Gospel!
BECOME PART OF THE EQUATION
Make a difference that counts! Watch our new video.
Become a Sponsor today at edudeo.com/sponsorship.